Japanese Swords 4 Samurai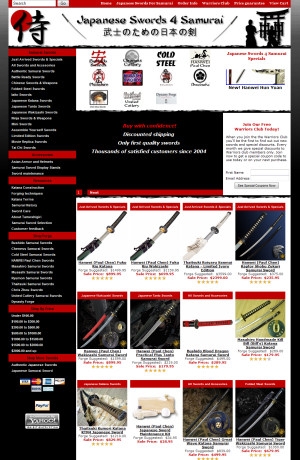 Japanese Swords 4 Samurai was created to provide the highest quality oriental swords at a great price. If you're like most people shopping on the internet, you're looking for a good deal but you don't want to sacrifice service.
We know what it's like to find a great price only to find out that the store you're buying from doesn't answer your emails, return your phone calls and simply leaves you hanging when all you want is to get your purchase delivered in a timely fashion.
Those days are OVER at Japanese Swords 4 Samurai. If you want prompt and efficient service you have truly come to the right store.