Aqua Healing Solutions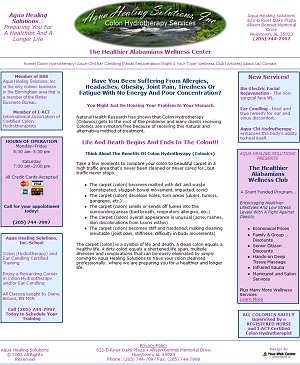 Natural Health Research has shown that Colon Hydrotherapy (Colonics) gets to the root of the problems and many clients receiving Colonics are symptom free because of receiving this natural and alternative method of treatment.
Bio-Electric Facial Rejuvenation - The non-surgical face lift.
Ear Candling - tried and true remedy for ear and sinus discomfort.
Aqua-Chi Hydrotherapy - enhances the body's ability to heal itself.