Second Chance Learning Center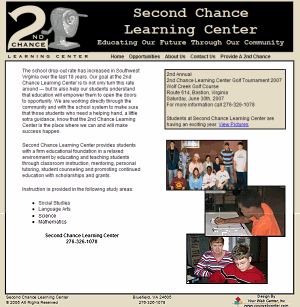 Formed by longtime friends and Southwest Virginia natives Erik Robinson, who serves as the Executive Director, and Billy Wagner, a Tazewell native and pitcher with the New York Mets, the Second Chance Learning Center (SCLC) is a non-profit foundation established to address the increased school dropout rate in Southwest Virginia by providing free counseling, tutoring, and mentoring for public school students with social and educational problems.
Working with public school teachers who identify students with extra needs, SCLC provides individualized attention for students who are at risk because of their grades and/or behavior in school. At SCLC, these students are able to work one-on-one with teachers in an environment that helps them prosper.